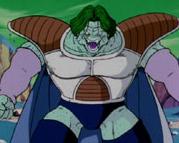 Alter Ego: Mn(75). This is the Zargosian true form. They have the following stats in this form:
Strength: In(40). Health is adjusted in proportion.
Armor Skin: Ex(20). Leather.
Recovery: Rm(30). Whenever a Zargosian shifts into or out of his true form, he can recover up to 30 Endurance points or heal up to 30 points of Health.